Tiki Carver: Dave Hansen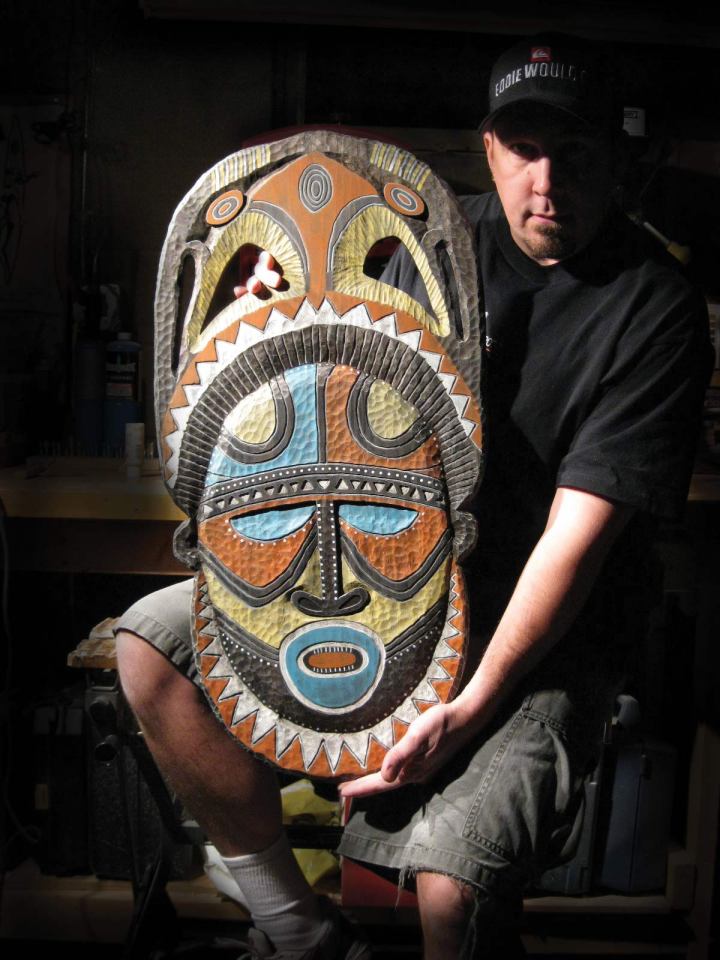 Dave Hansen, artist owner of Lake Tiki Woodcrafts, also known as 'Lake Surfer'.
Mask carved by Dave Hansen, inspired by mid-century Polynesian Pop art, and the traditional carvings of the Abelam people of the Sepik region of Papua New Guinea.
Even if you're not familiar with Dave Hansen's name, it's likely you've seen and admired his work. His carvings are installed at some of the best tiki bars in the world: 'Smuggler's Cove', 'Hale Pele', and especially 'Foundation' all have Lake Tiki pieces – not as decor afterthoughts, but as meaningful showpieces in these immersive environments. His abilitansen, who sells his carvings as to render fine details and his beautiful sense of scale and balance come together in a distinctive style that has professional polish while still having the accessible, organic feel of classic tiki. ´ – Humuhumu, Creator of Critiki.
To find more about this amazing artist don't forget to read the full interview at Critiki.com